hi blog,
i am at work. for the last weeks, there has been no class, but i have to come to work anyway, for "compliance". this means i sit here all day and either read, write, or surf the web. i can't take off because i have to save my remaining 10 paid vacation days for when my girlfriend and sister visit in a few months. so i am bored. hence, this post.
i am uploading some pictures, so i should type about what's up. it is a new school year here. 6 teachers left, including both of the english teachers i taught with. there are two new english teachers now, one nice woman who i recognized from another school and one cool guy who sounds like borat when he tries to speak english. im only going to have to teach 2 or 3 classes a day when i am here, so it is not going to be a big deal. i just have to get used to their new teaching styles.
there were a few parties. end of school year party, new school year party. pretty good time overall. so you want to see some photos or what?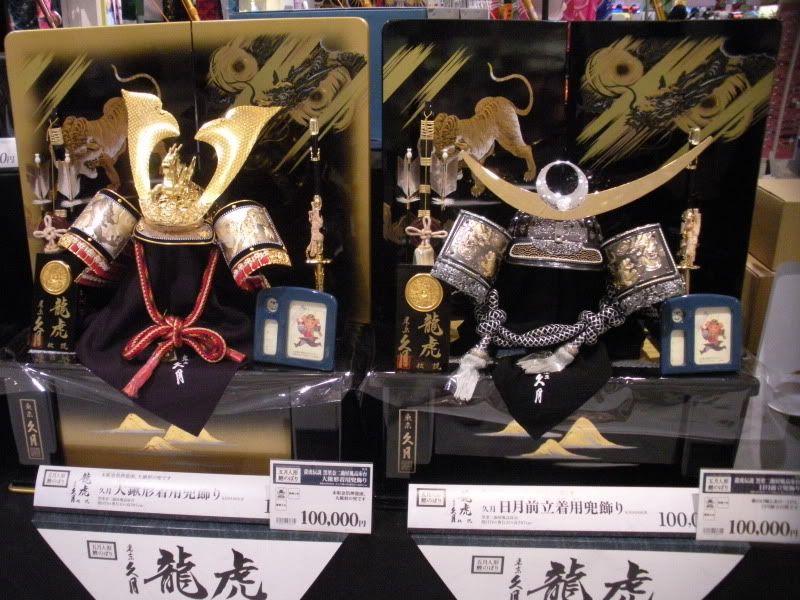 maybe you want some big ornamental samurai helmets. i don't know, they are probably for a ceremony or a festival. it's gonna cost you one hundred thousand yen. i will let you do that math on your own. the yen is down recently, since the japanese government doubled this big reserve of emergency money for banks. hopefully it will calm back down by the time i get home.
alright. here is the next one. this is a photo of the trailer next to my house. mr. tatsugawa, a politician up for reelection, is hanging out there for the time being. i guess you have to run your reelection campaign out of a separate building.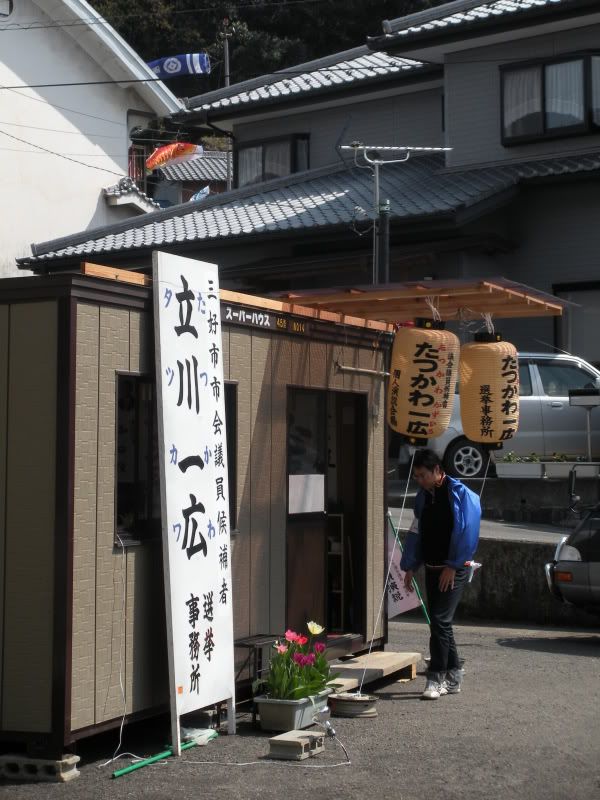 local elections are coming up. every sunday for the past 3 weeks a bunch of fools show up at 9 am and cheer and make speeches and yell and scream, directly next to my house, until 11 am. it is the worst thing possible. nevermind that the way you promote your campaign is by driving a little car around town with a set of megaphones on it, through which you THANK everyone and THANK them so much as loud as you possibly can. it is awful. but hey, whatever.
this was the scene outside my front door last sunday. the guy with the headband, sash and suit is the guy himself. he shook my hand after i got in my car that morning. good luck, guy.
the next is just a cool shot from an after party we went to a bar called "secret". the tv on the right is for karaoke.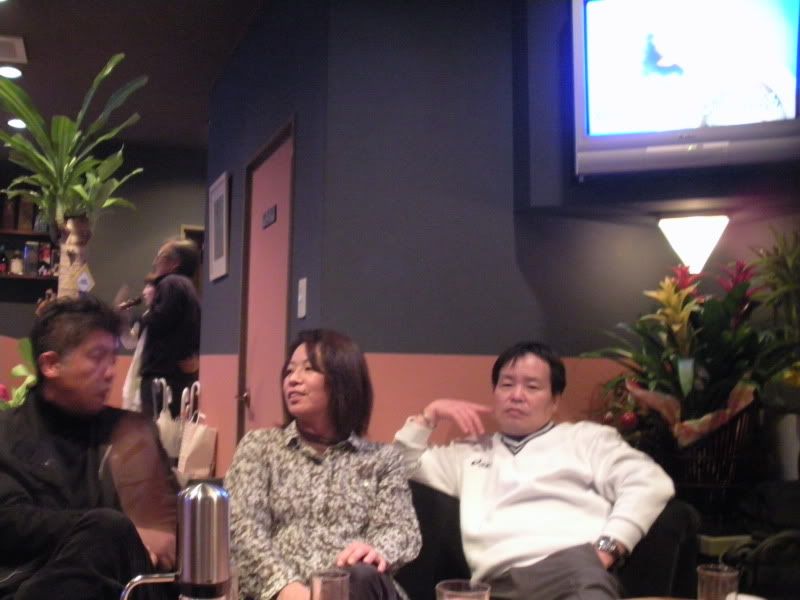 the next one has the old vice principal on the left, who got wasted. he played badminton a few times, and i think he lives at a buddhist temple.
how about this?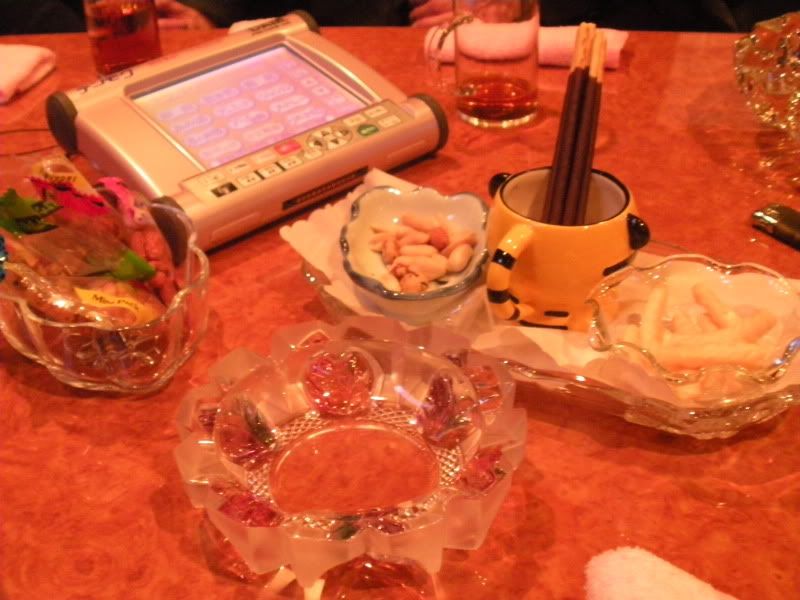 that picture is of the table from the second party. these are all from the teachers leaving party. i don't have any from the new teachers party. what you can see here is a little snack set up. pocky, shrimp chips, little packets of peanuts and other snacks, an ash tray, and the wireless karaoke song selector. this was a good selection because they had 2 lil' wayne songs, 1 of which i sang, alone.
alright, let's seal this post up because i have more pictures uploading.
great!